Banquets
Dan'l Boone Inn offers seating for approximately 180 persons. Most of the banquet rooms are located on the second floor of the restaurant and is accessible by stairs only. Reservations are taken for groups of 15 or more. Several days to several weeks notice is advised, according to season and the size of your group. Reservations may be made by calling 828-264-8657 during regular business hours. Prices quoted on reservations include both sales tax and gratuity and are based on a minimum of 15 persons. There are several rooms available for group reservations. Requests for a specific room or a private room will be honored based on group size and the number of reservations on the date requested.
Main Dining Room:

Seating: 60 - 75 persons

Setting:
Arrangement of 6-7 tables of 10-14 seats in a large room with a fireplace and a piano.

Porch

Seating: 40 - 48 persons

Setting:
One long banquet table surrounded by windows on three sides of the dining room and overlooking the front yard of the restaurant.

Back Dining Room:

Seating: 40 - 50 persons

Setting:
Cozy room with arrangement of 4 - 5 tables
The main & back dining rooms may be opened into one large room seating up to 130 persons.
-Dinner Menu-

Southern Fried Chicken
Country Style Steak
Country Ham Biscuits
Real Mashed Potatoes with Gravy
Green Beans
Cut Corn
Fresh Stewed Apples
Our Signature Coleslaw
Buttermilk Biscuits
Choice of Homemade Desserts
Soup or Salad
Black Cherry Preserves
Beverage

-Breakfast Menu-

Scrambled Eggs
Bacon
Country Ham
Sausage
Pancakes
Grits
Fresh Stewed Apples
Buttermilk Biscuits
Redeye Gravy
Cream Gravy
Glazed Cinnamon Biscuits
Black Cherry Preserves
Orange Juice/Beverage
All banquet pricing includes group discount, sales tax, and gratuity. Banquet pricing applies to advanced reservations only. Please call the restaurant for banquet pricing.
More Information
If you need information about any of our services, please feel free to use our contact form, send us an e-mail to info@danlbooneinn.com, or give us a call at (828) 264-8657.
Cash and Checks Accepted. Sorry, No Credit or Debit Cards.
Dan'l Boone Inn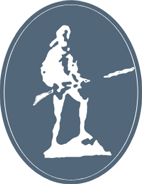 CLICK HERE FOR HOME
Come & See Us Soon!
Address:
130 Hardin Street
Boone, NC 28607
Phone:
(828) 264-8657