Directions
From Lenoir on US Highway 321:
Follow 321 into Boone. Continue on 321 past Appalachian State University. The restaurant is one block past the university on your left. The restaurant is at the Junction of Highway 321 and Highway 421 in downtown Boone
From Wilkesboro on US Highway 421:
Follow 421 into Boone, remaining in the right lane. Continue on 421 until it turns into a two lane road headed toward the downtown area of Boone. The restaurant is on your left at the Junction of Highway 321 and Highway 421 in downtown Boone.
From NC Highway 105:
Follow Highway 105 to the intersection of Highway 321. Turn left and remain in the left lane. The restaurant is one block past Appalachian State University on your left.
From Tennessee:
Follow US Highway 321-421 into Boone. Restaurant is located at the intersection where 421 and 321 split in downtown Boone. Restaurant is on your right.
More Information
If you need information about any of our services, please feel free to use our contact form, send us an e-mail to info@danlbooneinn.com, or give us a call at (828) 264-8657.
Cash and Checks Accepted. Sorry, No Credit or Debit Cards.
Dan'l Boone Inn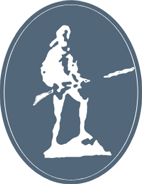 CLICK HERE FOR HOME
Come & See Us Soon!
Address:
130 Hardin Street
Boone, NC 28607
Phone:
(828) 264-8657