Area Information
Boone NC Arts and Culture
Dan'l Boone Inn is a fantastic Boone NC Restaurant that offers delicious, down-home, family-style southern cuisine. Nestled in the heart of beautiful downtown Boone North Carolina, this wonderful Restaurant in Boone NC is within minutes of some wonderful cultural attractions!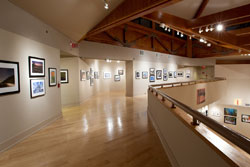 The Turchin Center for the Visual Arts is an easy five-minute walk from the historical Dan'l Boone Inn. Located on the campus of Appalachian State University, the Turchin Center offers a wide range of art and exhibitions across all mediums. You'll find art from nationally and internationally renowned artists as well as many fine regional artists.
If you're in Boone North Carolina during the summertime, you'll be visiting during Appalachian State University's famed Appalachian Summer Festival. This summer-long festival for the visual and performing arts presents ballets, concerts, and other exciting events around the High Country. In the past, Appalachian Summer Festival has welcomed such acts as Ralph Stanley and Joan Baez.
A short drive from Boone North Carolina you'll find a beautiful little town called West Jefferson North Carolina. In this mountain town you'll find the stunning Churches of the Frescoes. The artwork in these churches brings many visitors each year from all over the country. You will be truly inspired by these artistic renderings by artist Benjamin Long. Visit these churches to see Long's renditions of The Last Supper, John the Baptist, The Crucifixion and Mary, Great with Child.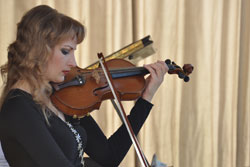 Another wonderful Place to Visit in Boone NC is the Appalachian Heritage Museum. Here you'll take a walk down memory. The museum depicts life in Appalachia during the 1800s and early 1900s for middle class mountain families. You can also visit the Native Artifacts Museum which showcases over 50,000 Native American artifacts collected over the course of over 70 years!
All of these artistic and culturally focused attractions are great places to visit when you're in the High Country. Following your wonderful meal at the Dan'l Boone Inn, be sure to check out one of these fun Places to Visit in Boone NC. During your visit you'll also have the opportunity to enjoy Shopping North Carolina, Hiking North Carolina, and other Attractions in Boone NC. Dan'l Boone Inn is a wonderful Boone NC Restaurant just minutes from lots of Boone NC Things to Do!
More Information
If you need information about any of our services, please feel free to use our contact form, send us an e-mail to info@danlbooneinn.com, or give us a call at (828) 264-8657.
Cash and Checks Accepted. Sorry, No Credit or Debit Cards.
Dan'l Boone Inn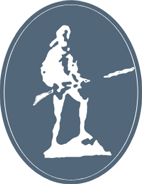 CLICK HERE FOR HOME
More Area Information
Come & See Us Soon!
Address:
130 Hardin Street
Boone, NC 28607
Phone:
(828) 264-8657