Area Information
Things to do in Boone NC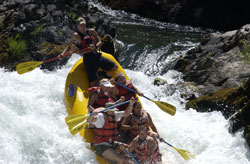 Work up an appetite for a big, home-style, southern meal at the Dan'l Boone Inn by exploring the great outdoors in the North Carolina Mountains! From hiking and whitewater rafting to horseback riding and canoeing the opportunities for adventure are plentiful!
The Blue Ridge Parkway is just minutes from our Boone NC Restaurant and is host to dozens of North Carolina Hiking Trails. There are a wide range of options for Hiking in North Carolina and trails for all abilities. If you're looking for a leisurely afternoon walk, head over to Bass Lake and Moses Cone Manor. Walk the trail down the mountain from Cone Manor to the one-mile loop around the lake and back up! If you're looking for something more challenging and strenuous, check out Grandfather Mountain's Profile Trail. This North Carolina Hiking Trail is not for the faint of heart!
Experience the thrill of rushing rapids with Whitewater Rafting Boone NC! There are several great outfitters in the Boone North Carolina area who offer day- and half-day rafting trips! NC Whitewater Rafting is a wonderful way to have fun and experience the beautiful North Carolina Mountains all at the same time! If whitewater rapids aren't your thing, enjoy a leisurely afternoon on the water and Canoe the New River. There are several outposts along the beautiful New River NC where you can rent a canoe for the day or afternoon and simply cruise and relax!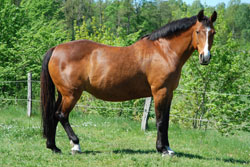 Another fun outdoor activity you can enjoy in Boone NC is horseback riding. Horseback Riding NC is a great way to spend an afternoon. Valle Crucis NC is just a short drive from the heart of Boone where our Boone NC Restaurant is located and there you'll find several stables offering Horseback Riding NC trails and tours! If you're an equestrian and have your own horses, there are lots of horse friendly trails along the Blue Ridge Parkway!
No matter what kind of outdoor activities you and your family enjoy, there are lots of exciting options from exploring North Carolina Hiking Trails to Horseback Riding in NC. Come and enjoy southern family cooking at its best at our Boone NC Restaurant and take advantage of the easy access to a wide range of Places to See in Boone NC and Things to do in Boone NC!
More Information
If you need information about any of our services, please feel free to use our contact form, send us an e-mail to info@danlbooneinn.com, or give us a call at (828) 264-8657.
Cash and Checks Accepted. Sorry, No Credit or Debit Cards.
Dan'l Boone Inn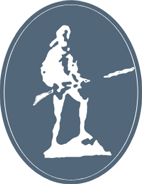 CLICK HERE FOR HOME
More Area Information
Come & See Us Soon!
Address:
130 Hardin Street
Boone, NC 28607
Phone:
(828) 264-8657