Area Information
Boone NC Shopping
Dan'l Boone Inn, in the heart of Boone North Carolina, not only offers amazing southern food in a family-friendly environment, but it's also just minutes from an endless list of Things to Do in Boone NC and Boone NC Attractions. You can also enjoy North Carolina Shopping while you're in Boone North Carolina!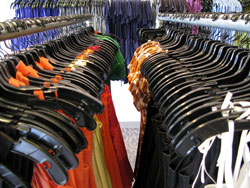 Downtown Boone is bustling with galleries, shops, and boutiques. You can stroll the streets of downtown and shop at galleries featuring handmade items made by local artisans, visit quaint boutiques offering designer labels and one-of-a-kind clothing items, and browse through a number of antique shops! Perhaps the best known shop in downtown is the Mast General Store Boone NC. The Old Boone Mercantile was opened in 1988 as a new branch of the original Mast General Store built in 1882. The Mast General Store Boone NC offers an entire room dedicated to sweets, The Candy Barrel, and offers some of the finest brands in clothing and outdoor apparel!
The Boone Mall is the only Shopping Mall in North Carolina in the High Country. The Boone Mall features nationwide department stores, chains, and home decor shops. Spend a rainy afternoon browsing and buying before or after your next trip to the Dan'l Boone Inn! If you're looking to save a few bucks, head to Blowing Rock North Carolina, where you'll find Shops on the Parkway Tanger Outlets Blowing Rock. You'll find some of the nation's most beloved brands here at outlet prices!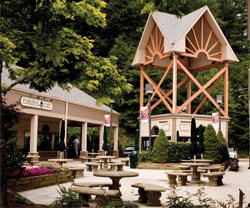 Just ten minutes away from our Boone NC Restaurant is Blowing Rock North Carolina. Blowing Rock North Carolina's historic downtown area is home to a long list of galleries and antique stores! You'll find shops with artwork and goods imported from other countries, unique jewelry, and one-of-a-kind paintings! Downtown Blowing Rock also offers unique clothing boutiques and home decor stores! Enjoy strolling the sidewalks of this beautifully small North Carolina Mountain town!
Our delicious Restaurant in Boone NC is in close proximity to many options for Boone NC Shopping. You'll also be close to many Boone NC Attractions, Things to Do in Boone NC, and Places to Visit in Boone NC. Don't let your Boone North Carolina experience stop with a meal at Dan'l Boone Inn. Take a few extra hours to explore all the wonderful things that Boone North Carolina and the surrounding areas have to offer! You won't be disappointed!
More Information
If you need information about any of our services, please feel free to use our contact form, send us an e-mail to info@danlbooneinn.com, or give us a call at (828) 264-8657.
Cash and Checks Accepted. Sorry, No Credit or Debit Cards.
Dan'l Boone Inn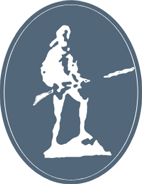 CLICK HERE FOR HOME
More Area Information
Come & See Us Soon!
Address:
130 Hardin Street
Boone, NC 28607
Phone:
(828) 264-8657